---
R U N   O F   S C H E D U L E   S H O W
PARTY RADIO JAPAN!
.::SHOW INFORMATION::.
This Saturday is a run of schedule radio show. No DJ Mix. Just playing the best dance, popular and R&B music on the radio. Dwayne and Maya takes you through an hour of music hits heard on radio station sand in nightclubs worldwide. Join us for some great music and special announcements. Also a way-back track on our Music History 101 that you just might remember from 20 years ago.
Get your voice on the radio. Send us a voicemail with your shout-out. Say your name, where you are located and your shoutout to PRJ. If recording on your iPhone send it to studio1@partyradio.jp to get it on the radio.
---
.::ADDITIONAL INFORMATION::.
F E A T U R E D  V I D E O
"R3HAB fea HRVY – Be Okay"
---
C O N T A C T
---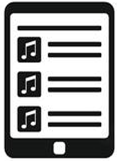 PARTY RADIO JAPAN ®
Program Type: S.E.P. [SPECIAL EDITION]
Description: スペシャルエディションの放送では、ゲストDJが手掛けたミックスお届けしています。
Special Edition which could include a DJ Mix presentation often produced by guest DJs
放送市場 Markets: 全国各都市にてオンライン配信中
Various Cities Across Japan via online distribution.

東京: 毎週土曜日18時のオンエア中はオンラインで聴いて頂けます。
Tokyo: Listen Online Live During The Broadcast: Saturday on the Air Date Posted.
Listen Live オンラインLiveで聴こう
毎週土曜日 18:00 Tokyo
Listen to Playback
タイムフリー再生(Tokyo)
---
PRJ Members get access to all of our radio shows. Current radio programs are usually posted 2 weeks after their original broadcast date. Simply log in to the PRJ Member Site and click LISTEN NOW, and the PRJ Media player will appear. You can choose which radio shows to listen to or let the media player play through the while library. The content is categorized by Year. Each media player will post the radio shows for the entire year. The library dates back to July 2019 when Party Radio Japan first broadcast on the air in Japan. Web streaming is powered by Mixcloud.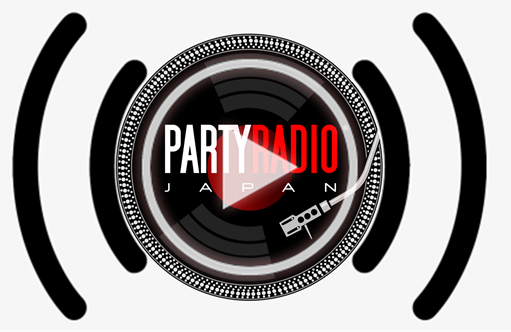 土曜から一週間以内: Get Access To This Program.
PRJ MEMBER SITE: ここをクリックしてください。
---
今週のプレイリスト
PLAYLIST
---
Party Radio Japanは、日本における登録商標です。
Party Radio Japan Ⓡ is a registered trademark in Japan.
インパクトのあるサウンド: 世界中のバーやクラブで流れている人気な曲をミックスして、パーティーの雰囲気を演出していきます。 パーティー・ラジオ・ジャパンは、東京都港区在住のアメリカ人DJプロデューサー 「ドウェイン・ウェイン」 が制作しています。 Party Radio Japanでは、リスナーにとってユニークでインパクトの大きな放送用音源を網羅しており、このような形で制作される日本で唯一のラジオ番組です。
「Party Radio Japan」はダンスミュージック、R&B/Hip HopやEDMのリミックスを中心に、毎週の人気ランキングに上がるアーティストの曲に厳選して、お届けします。
インパクトのあるサウンド: 世界中のバーやクラブで流れている人気な曲をミックスして、パーティーの雰囲気を演出していきます。 週末の日英のラジオ番組: アメリカのラジオDJ兼プロデューサーDwayne Wayneと日本語を話す共同司会者より送られているバイリンガルのラジオ番組です。
Party Radio Japan®はDwayne WayneプロデュースによるHIt Music Media Tokyoの企画制作です。

Party Radio Japan Copyright © 2017-2022. All rights reserved.
---
"皆様、いつも温かな応援ありがとうございます。皆さんの声援とPRJプロジェクトにとても感謝しています。。。"
Party Radio Japan Radio Talent/Producer
Dwayne Wayne Hit Music Media Tokyoにてドウェイン・ウェインが製作プロデュースを担当。  本国米国においてドウェインは、コンピューターテクノロジーとラジオ放送という2つの経歴を有していました。  ラジオ放送分野では、歴代高視聴率を記録するほどの大人気を誇るラジオ番組をプロデュース。 放送業界におけるテクノロジーやラジオ放送制作も習得したドウェインは、アメリカ国内で一躍有名になります。  略歴については、http://dwaynewayne.comをご覧ください。  お聴きいただきありがとうございました。現在ドウェインは、無所属で活動しています。
American born award winning Radio producer Dwayne Wayne has been in Japan since 2007, working in technology and broadcasting. After working in nightclubs throughout Tokyo DJing special events, Dwayne decided to get back on the radio. Get the full profile on his website.
DwayneWayne
---
PRODUCTION CREDITS
Some materials used in this broadcast are provided courtesy of various media sources throughout the world located in the public and private domain, and will be listed as such under their respective general user licensing agreements.
説明 / MEDIA DESCRIPTION

原点 / Source or Music Credit

プログラムタイプ | PROGRAM TYPE

通常番組:R.O.S./RUN OF SCHEDULE
プロデューサーがセレクトした今世界中で聴かれている楽曲をオンエア。Not a DJ mix presentation, just a normal radio show edition of Party Radio Japan.

スペシャル・エディション:S.E.P. / SPECIAL EDITION




プロデューサーおよびゲストDJが手掛けたDJミックスをお届け。Special Edition programs are produced with guest DJ mix presentations.

プロデューサー&ホスト | PRODUCER & HOST

DWAYNE WAYNE

アシスタントホスト |CO-HOST 

MAYA, MIDORI, MISAKO, DJ YAZ, DJ KAMIKAZE & VARIOUS OTHER GUESTS
ライセンス取得 Licensing for Broadcasting PRJ
Licensed by Hit Music Media Tokyo
BGM(セグメント末)- BGM FOR END OF SEGMENT

CYPRESS HILL – HOW COULD I JUST KILL A MAN




LORDS OF THE UNDERGROUND – CHIEF ROCKA




LORDS OF THE UNDERGROUND – FUNKY CHILD




MC SEARCH – BACK TO THE GRILL




PHARCYDE – PASSIN' ME BY




TRIBE CALLED QUEST – CAN I KICK IT




WU-TANG CLAN – M.E.T.H.O.D. MAN

BGM( プロモーション) – BGM FOR PROMOS 
COCAINE TRAP REMIX
NTFO – ESPERANTZA
BGM(トークセット) – BGM FOR TALK-SETS  

MODD – VISHAYA




TALIB KWELI & DEAD PREZ – SHARPSHOOTERS

BGM(クロージング) – BGM FOR CLOSING

ARIANA GRANDE – BOYFRIEND




CYPRESS HILL – INSANE IN THE MEMBRANEDR.




DRE – DEEP COVER




DRAKE – POUND CAKE




EPMD – SO WHAT CHA' SAYIN'




ERIC B & RAKIM – PAID IN FULL




JAHIEM – JUST IN CASE




NUBULA – SENDING MY LOVE




PHARCYDE – PASSIN' ME BY




VATO GONZALEZ – BUMP AND GRIND
---


#partyradiojapan
#interfm897
#radioNeo
#NiigataFM
#NaganoFM
#OsakaFM
#OkinawaFM
#YokohamaFM
#SendaiFM
#SapporoFM
#HappyFM
#FMHokkaido
#dance897
#jwave
#bayfm78
#FMIwate
#FMSendai
#FMAkita
#FMYamagata
#FMFukushima
#bayFM
#FMFuji
#FM長野
#FMFukui
#FMIshikawa
#FMToyama
#Radio80
#FMMie
#FMOkayama
#FMYamaguchi
#FMTokushima
#fmkagawa
#LoveFM
#FMFukuoka
#JoyFM
#FMKagoshima
#FMOkinawa
#FMCocolo
#FMKyoto
#FMShiga
#FMAomori
#FMYokohama
#FMIshikawa
#FMFukui
#NaganoFM
#ShizuokaFM
#FMAichi
#Zip-FM
#GifuFM
#FMShiga
#fmkochi
#FMCocolo
#HyogoFM
#OkayamaFM
#HiroshimaFM
#FMYamaguchi
#FMTokushima
#FMKagawa
#FMEhime
#FMKōchi
#KyūshūFM
#CrossFM
#FMSaga
#FMKumamoto
#FMNagasaki
#FMŌita
#FMMiyazaki
#FMKagoshima
#FMOkinawa
#Ichikawa FM
#FMToyohashi
#FMChupea
#FMFukuyama
#OnomichiFM