DJ Kamikaze
---
スペシャルゲストにDJ Kamikazeを迎えての放送が決定!
2月29日(土)の「Hip-Hop・R&Bスペシャルエディション」は、DJ Kamikazeがゲストで登場!およそ一年前にDJを始め、26歳の彼女が東京のクラブやバーで人気を博しました。
2018年11月にマハラジャ六本木でDJ デビューした後、2019年3月に渋谷のスクランブルカフェ&バーでVideo DJデビューも果たし、今では様々なCLUBイベントや企業案件に出演しています。
彼女のリミックスはオールミックスであり、今回のParty Radio Japanのスペシャルエディションにお迎えします。お楽しみください。 番組へのメッセージは、studio1@partyradio.jpまで。もしくは「# partyradiojapan」をつけて、つぶやいてください。
日本列島の北から南まで、同じ夜、同じ時間。人気グローバルダンスミュージックで週末を盛り上げよう!
DJ Kamikaze (visit on Instagram)
---
We are excited to introduce DJ Kamikaze on the special Hip Hop R&B Edition of Party Radio Japan, this Saturday. She has been DJ'ing for over a year in Tokyo and is featured at Maharajah in Roppongi and Scramble Bar/Cafe in Shibuya. Her music DJ mix is an all mix format. At Scramble she is featured as a Video DJ where she mixes popular music videos. DJ kamikaze will appear on Party Radio Japan along with Dwayne Wayne and special co-host Monique Saturday February 29, starting 6 pm on local radio stations. In Tokyo you can listen on InterFM 89.7FM.
---
PARTY RADIO JAPAN
毎週土曜日の午後6時から、InterFM89.7で放送される「Party Radio Japan」はHit Music Mediaを通じて、アメリカのラジオDJ兼プロデューサーDwayne Wayneから提供されています。
番組の詳細はこちらから http://partyradio.jp
お問い合わせ: media@hitmusic.jp
---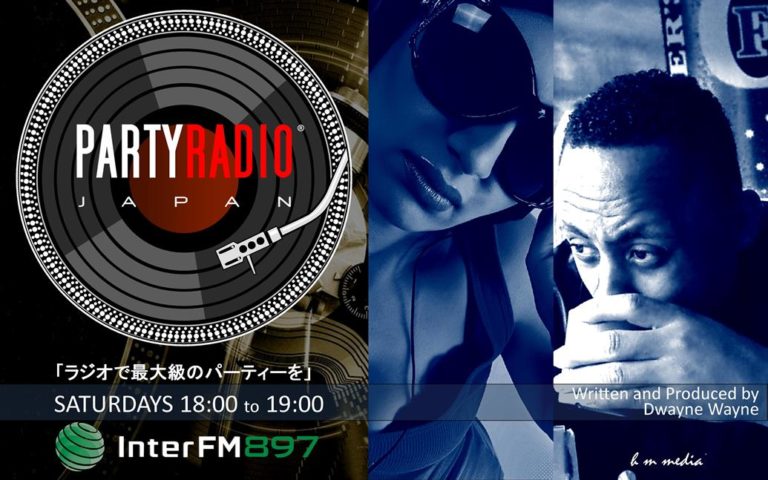 ---
免責事項 | Radio Production Disclaimers
当番組の今回の放送は、以下に掲載されている公有のウェブサイトの素材を利用し作成されています。Materials used in this broadcast are provided courtesy of other website under general user licensing rights, and from websites in the public domain. News materials are provided by CNN, ET Online and AllAccess.com. Music sourcing from newmusicserver.com (radio personnel only). Music Listings from AllAccess.com (Radio and Music Industry only).Interview clips provided courtesy of YouTube.