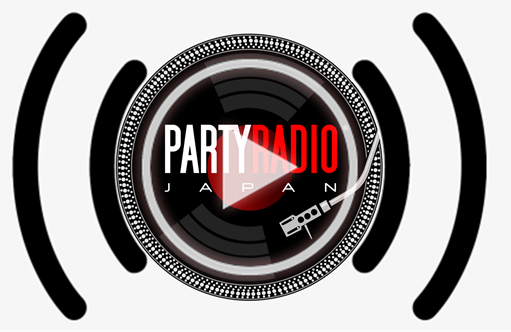 3 HOURS OF PARTY RADIO JAPAN!

---
番組を聴くには
ログインしてください
---
PARTY RADIO JAPAN ®
SPECIAL EDITION!
今晩は:ラジオ3番組の再放送
DWAYNE WAYNE IN THE MIX | 今週土曜日はめったにないレアな番組![HOUR-1] Dwayneが1時間の枠に45曲以上もミックス!
This streaming version of Party Radio Japan is a Special Edition partly from a previous show we did last year during our anniversary. As you know we've been on the air in Tokyo for 3 years, and have grown our listeners and are extremely grateful for our listener's support. This year we will grow our network as planned to extend PRJ on radio stations across Japan.
This week's radio show is a special DJ mix produced by Dwayne Wayne displaying much of the music we played in 2020 mixed with slightly older R&B music. Many commonly known R&B selections frequently heard in the clubs will be on the show this week. Some amazing music.  This is one of the rare times you will hear more than 45 songs mixed within one hour.
During this broadcast we will announce the winners of the Facebook T-shirt Give-away. 3 lucky winners will Win! To hear this week's broadcast and to be included in the contest you must be registered as a PRJ Member. Please click the Access Archive button below to listen to past shows. If you do not have access to the PRJ Member Site please click the REGISTER button below. Once you register you can access the PRJ Archive to hear past radio shows. June 11th you can hear the current radio show scheduled.
Access Archive
REGISTER
This week's show we will hear music by: RIHANNA, ARIANA GRANDE, SEAN PAUL, BAD BUNNY & DRAKE, POST MALONE, J BALVIN, RIRI and more…
今週のラジオ番組プレイリスト: PLAYLIST
Tokyo: Listen Online Live During The Broadcast: Saturday on the Air Date Posted
http://radiko.jp/#INT(土曜夜のみ18:00)
---
Winner names will be announced on the radio show then posted here. 
---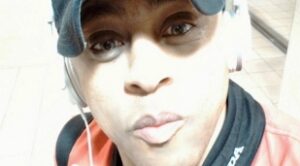 Dwayne Wayne's Announcements will be posted here in Japanese!
こちらをご覧ください。
---
Party Radio Japan Ⓡ is a registered trademark in Japan. Party Radio Japanは、日本における登録商標です。
インパクトのあるサウンド: 世界中のバーやクラブで流れている人気な曲をミックスして、パーティーの雰囲気を演出していきます。 パーティー・ラジオ・ジャパンは、東京都港区在住のアメリカ人DJプロデューサー 「ドウェイン・ウェイン」 が制作しています。 Party Radio Japanでは、リスナーにとってユニークでインパクトの大きな放送用音源を網羅しており、このような形で制作される日本で唯一のラジオ番組です。
「Party Radio Japan」はダンスミュージック、R&B/Hip HopやEDMのリミックスを中心に、毎週の人気ランキングに上がるアーティストの曲に厳選して、お届けします。
インパクトのあるサウンド: 世界中のバーやクラブで流れている人気な曲をミックスして、パーティーの雰囲気を演出していきます。 週末の日英のラジオ番組: アメリカのラジオDJ兼プロデューサーDwayne Wayneと日本語を話す共同司会者より送られているバイリンガルのラジオ番組です。
著作権 © 2017-2022 | Party Radio Japan
最新の音楽をチェック!レコード会社の新曲もサンプリングしましょう! 最新の音楽を聞いて、意見を聞かせてください。
Become a PRJ Member NOW!
Get access to the latest music and tell us your opinion.
会員登録 | Member Registration
Licensed by Hit Music Media Tokyo


Party Radio Japan Radio Talent/Producer Dwayne Wayne Hit Music Media Tokyoにてドウェイン・ウェインが製作プロデュースを担当。  本国米国においてドウェインは、コンピューターテクノロジーとラジオ放送という2つの経歴を有していました。  ラジオ放送分野では、歴代高視聴率を記録するほどの大人気を誇るラジオ番組をプロデュース。 放送業界におけるテクノロジーやラジオ放送制作も習得したドウェインは、アメリカ国内で一躍有名になります。  略歴については、http://dwaynewayne.com/jp/ をご覧ください。  お聴きいただきありがとうございました。現在ドウェインは、無所属で活動しています。

"。。。皆様、いつも温かな応援ありがとうございます。皆さんの声援とPRJプロジェクトにとても感謝しています。。。
--Dw
Some materials used in this broadcast are provided courtesy of various media sources throughout the world located in the public and private domain, and will be listed as such under their respective general user licensing agreements.
---
News materials are provided courtesy of TMZ.com and AllAccess.com
Music history facts are provided by Wikipedia.org
Music programming, and charting resources are courtesy of AllAccess.com
Radio edited audio files are provided by the Newmusicserver.com organization (licensed to radio personnel and DJs only).
Interview clips are provided courtesy of YouTube.com
Streaming services powered by Mixcloud.com
---
| | |
| --- | --- |
| 説明 / MEDIA DESCRIPTION | 原点 / Source or Music Credit |
| プログラムタイプ [PROGRAM TYPE] | R.O.S. [RUN OF SCHEDULE] はDJ MIXではなく番組のレギュラー放送となっております。[NOT A DJ MIX PRESENTATION, JUST A NORMAL RADIO EDITION OF PARTY RADIO JAPAN]. |
| プログラムタイプ [PROGRAM TYPE] | S.E.P. [SPECIAL EDITION] スペシャルエディションの放送では、ゲストDJが手掛けたミックスお届けしています。[SPECIAL EDITION PROGRAMS ARE PRODUCED WITH GUEST DJS PERFORMING A DJ MIX FOR THE SHOW]. |
| 興行主 / ホスト [PRODUCER & HOST] | DWAYNE WAYNE |
| アシスタントホスト [CO-HOST] | VARIOUS GUESTS |
| | |
---
BGM:セグメント末尾 - BGM FOR END OF SEGMENT
| | |
| --- | --- |
| SEGMENT END SWEEPER BGM | CYPRESS HILL - HOW COULD I JUST KILL A MAN |
| SEGMENT END SWEEPER BGM | LORDS OF THE UNDERGROUND - CHIEF ROCKA |
| SEGMENT END SWEEPER BGM | LORDS OF THE UNDERGROUND - FUNKY CHILD |
| SEGMENT END SWEEPER BGM | MC SEARCH - BACK TO THE GRILL |
| SEGMENT END SWEEPER BGM | PHARCYDE - PASSIN' ME BY |
| SEGMENT END SWEEPER BGM | TRIBE CALLED QUEST - CAN I KICK IT |
| SEGMENT END SWEEPER BGM | WU-TANG CLAN - M.E.T.H.O.D. MAN |
| | |
---
BGM&クロージングクレジット - BGM FOR PROMOS 
| | |
| --- | --- |
| PROMO BGM CREDIT | COCAINE TRAP REMIX |
| PROMO BGM CREDIT | NTFO - ESPERANTZA |
| | |
---
BGM&クロージングクレジット - BGM FOR TALK-SETS  
| | |
| --- | --- |
| TALK-SET BGM | MODD - VISHAYA |
| TALK-SET BGM | TALIB KWELI & DEAD PREZ - SHARPSHOOTERS |
| | |
---
BGM: エンドオブショウ - BGM FOR CLOSING
| | |
| --- | --- |
| CLOSING MUSIC BGM | ARIANA GRANDE - BOYFRIEND |
| CLOSING MUSIC BGM | CYPRESS HILL - INSANE IN THE MEMBRANE |
| CLOSING MUSIC BGM | DR. DRE - DEEP COVER |
| CLOSING MUSIC BGM | DRAKE - POUND CAKE |
| CLOSING MUSIC BGM | EPMD - SO WHAT CHA' SAYIN' |
| CLOSING MUSIC BGM | ERIC B & RAKIM - PAID IN FULL |
| CLOSING MUSIC BGM | JAHIEM - JUST IN CASE |
| CLOSING MUSIC BGM | NUBULA - SENDING MY LOVE |
| CLOSING MUSIC BGM | PHARCYDE - PASSIN' ME BY |
| CLOSING MUSIC BGM | VATO GONZALEZ - BUMP AND GRIND |
|   |   |
---
Party Radio Japan® は日本で商標登録を取得しています。 Party Radio Japan® の番組内容は、放送倫理の国際基準に遵守し、暴力的な単語・放送禁止用語・露骨な表現等の入らない内容をお届けし、卓越したクオリティのラジオコンテンツ制作に努めています。 当ウェブサイト上の音源素材の複製は法律により固く禁じられています。
Copyright © 2007-2022 All Rights Reserved,
Hit Music Media, Tokyo
#partyradiojapan
#interfm897
#radioNeo
#NiigataFM
#NaganoFM
#OsakaFM
#OkinawaFM
#YokohamaFM
#SendaiFM
#SapporoFM
#HappyFM
#FMHokkaido
#dance897
#jwave
#bayfm78
#FMIwate
#FMSendai
#FMAkita
#FMYamagata
#FMFukushima
#bayFM
#FMFuji
#FM長野
#FMFukui
#FMIshikawa
#FMToyama
#Radio80
#FMMie
#FMOkayama
#FMYamaguchi
#FMTokushima
#fmkagawa
#LoveFM
#FMFukuoka
#JoyFM
#FMKagoshima
#FMOkinawa
#FMCocolo
#FMKyoto
#FMShiga
#FMAomori
#FMYokohama
#FMIshikawa
#FMFukui
#NaganoFM
#ShizuokaFM
#FMAichi
#Zip-FM
#GifuFM
#FMShiga
#fmkochi
#FMCocolo
#HyogoFM
#OkayamaFM
#HiroshimaFM
#FMYamaguchi
#FMTokushima
#FMKagawa
#FMEhime
#FMKōchi
#KyūshūFM
#CrossFM
#FMSaga
#FMKumamoto
#FMNagasaki
#FMŌita
#FMMiyazaki
#FMKagoshima
#FMOkinawa
#Ichikawa FM
#FMToyohashi
#FMChupea
#FMFukuyama
#OnomichiFM

#音楽紹介
#音楽好きと繋がりたい
#音楽ラジオ番組
#音楽の力
#音楽のある生活
#贅沢な音楽ラジオ番組
#英語話せるようになりたい
#聴くエナジードリンク
#海外好き
#海外
#洋楽好きな人と繋がりたい
#洋楽好きと繋がりたい
#洋楽好き
#洋楽
#気分転換
#東京
#最新曲
#日常英会話
#新しい音楽との出会い
#外国人dj
#土曜日
#リミックス
#ラジオ好きな人と繋がりたい
#ラジオ好き
#ラジオDJ
#ラジオ
#ポッドキャスト
#ヒップホップ
#バイリンガル
#パーティー
#ダンスミュージック
#ダンスミックス
#スローバック
#このラジオがヤバい
#クラブミュージック
#オンエア
#いま聴いてほしいラジオ
#アメリカン
#アメカジ
#urbanmusic
#tokyo
#Throwback
#Saturdays
#RnB
#remix
#realdjs
#radioshow
#producerlife
#popularmusic
#podcast
#pioneerdj
#Party
#NowPlaying
#nomusicnolife
#newmusic
#musiclover
#japanlife
#Japan
#housemusic
#HotTrendingSongs
#hotradioshow
#hiphopmusic
#hiphop
#EDM
#djworld
#djs
#djproducer
#djmixes
#djmix
#djlife
#djbooth
#dj
#deejay
#dancemusic
#clubmusic

---