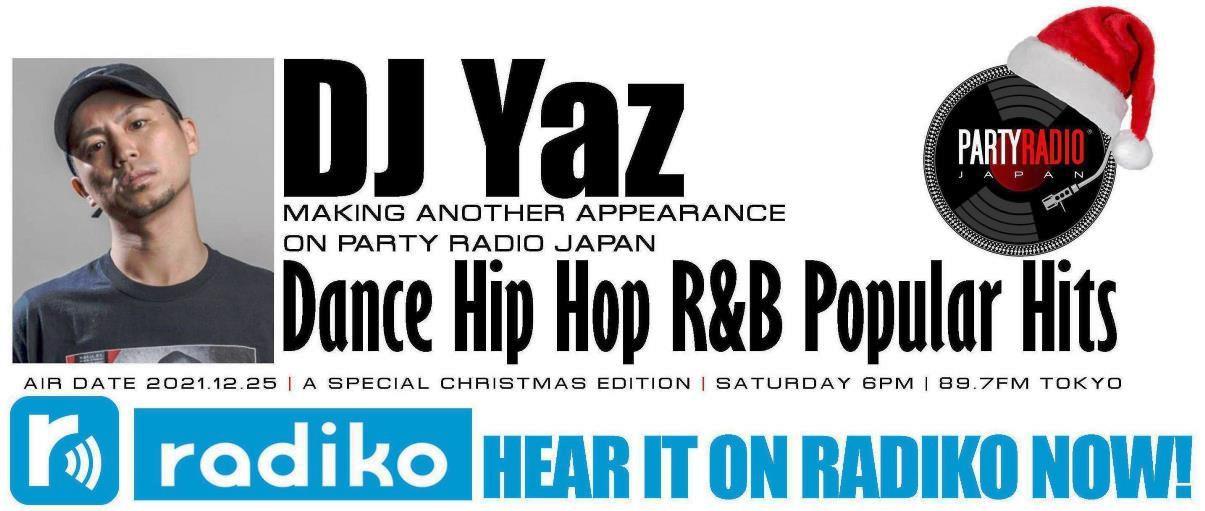 Making His 2nd Appearance On PRJ
1999年よりクラブDJとしてのキャリアをスタートさせ、以後様々なイベントで経験を積む。 現在六本木のLINE CLUBにてチーフDJを務める傍ら、様々なイベントにゲストDJとして招かれることも多く、多種多様なイベントを盛り上げ続けている。
Starting his career as a CLUB DJ in 1999, He's been building his experience at many parties.He's also invited many parties as a guest DJ in variety of parties.
日本の新しい ダンスミックスラジオ番組、パーティーラジオジャパンをご紹介します
世界中のバーやクラブで流れる最高の音楽をお楽しみいただけます。
日本列島の北から南まで、今一番ホットな音楽ミックス番組はパーティーラジオジャパン
Broadcastは、毎週土曜の夜です。
SEP (Special Edition Program)
今週のラジオ番組プレイリスト: PLAYLIST
Tokyo: Listen Online Live During The Broadcast:
18:00に開始します
http://radiko.jp/#INT
Your Christmas Shout-outs:
http://partyradio.jp/audio/2021christmas.mp3
---
SPECIAL THANKS TO: Jonah Baker and Celine
(MISTLETOE COVER) aired at the beginning of the show after the Christmas greetings.
Original: Justin Bieber – Mistletoe
Writers: Justin Bieber, Nasri Atweh, Adam Messinger
Licensed by: UMG (on behalf of RBMG/Def Jam); CMRRA, BMI – Broadcast Music Inc., Sony ATV Publishing, UMPI, SOLAR Music Rights Management, LatinAutor – SonyATV, UMPG Publishing, LatinAutor, AMRA, ASCAP, LatinAutorPerf, UNIAO BRASILEIRA DE EDITORAS DE MUSICA – UBEM, LatinAutor – UMPG, and 16 Music Rights Societies
---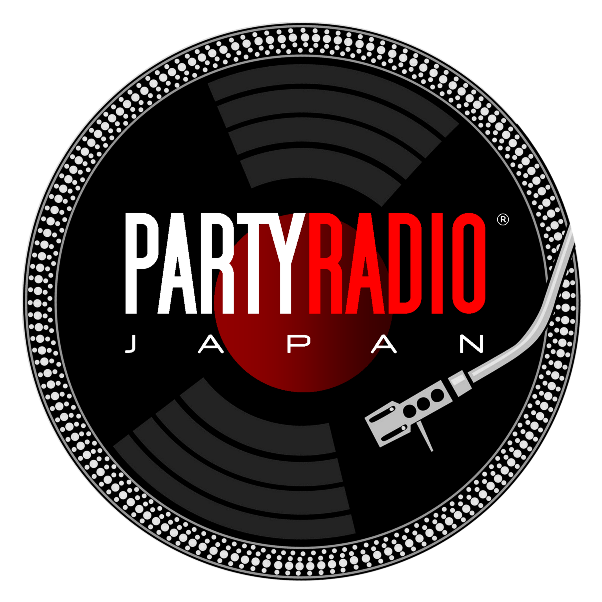 Party Radio Japan Ⓡ is a registered trademark in Japan.
Party Radio Japan Ⓡ はダンスミュージック、R&B/Hip HopやEDMのリミックスを中心に、毎週の人気ランキングに上がるアーティストの曲に厳選して、お届けします。
PARTY RADIO JAPANⓇは、東京都港区在住の米国人プロデューサー、Dwayne Wayneがプロデュース。
アメリカのラジオフォーマットを採用し、ユニークでインパクトのある放送音を提供する日本で唯一の音楽ラジオ番組です。
Party Radio Japan®
Dwayne WayneプロデュースによるHit Music Media Tokyoの企画制作。

Party Radio Japan Copyright © 2017-2023.
All rights reserved.
---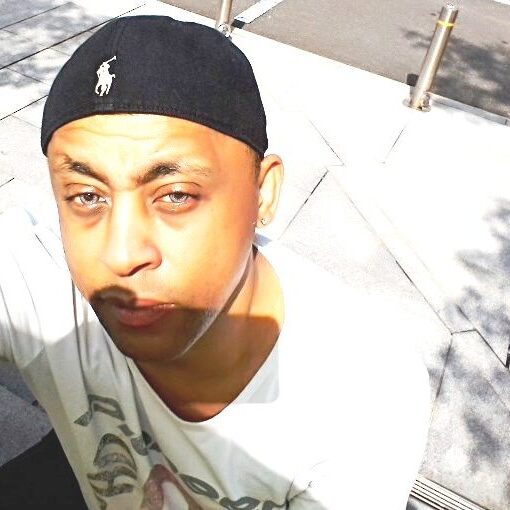 Party Radio Japan Radio Talent/Producer: Dwayne Wayne
"皆様、いつも温かな応援ありがとうございます。皆さんの声援とPRJプロジェクトにとても感謝しています。。。"
ドウェイン・ウェインは本国アメリカで長年ラジオDJを務め受賞歴を持つラジオプロデューサー。2007年に来日以来、テクノロジーと放送の分野で活躍中。 東京では数々のDJ出演を成功させ、DJ セット中にプロデュースした唯一無二のリミックスで聴衆を驚かせた経験を経て、ドウェインはラジオ業界に戻ることを決める。詳しいプロフィールはドウェインのウェブサイトをご覧ください。
Dwayne Wayne
Dwayne WayneはParty Radio Japan®のプログラム・ディレクター兼プロデューサー。ドウェインは、アーティストが色や構造を見るように、音を体験する。これこそが、ドウェインのプロデュース能力をひときわ異彩を放つものにしている。 サウンドデザインから、オーディオファイルの構成や配置、ラジオスウィーパー、その他リスナーが毎週PRJで聞くクリエイティブなオーディオの制作まで、すべてを担当。どんな言語でもラジオ番組を制作できるという稀有な才能を有している。
PRJの制作に他機関の関与なく、番組内で耳にするサウンドはすべてドウェインが責任を持って一貫して制作。
ご聴取ありがとうございました。
現在、ドウェインはフリーエージェントです。
---
プロダクションクレジット | PRODUCTION CREDITS
プログラムタイプ | PROGRAM TYPE
通常番組:R.O.S./RUN OF SCHEDULE
プロデューサーがセレクトした今世界中で聴かれている楽曲をオンエア。Not a DJ mix presentation, just a normal radio show edition of Party Radio Japan.
スペシャル・エディション:S.E.P. / SPECIAL EDITION
プロデューサーおよびゲストDJが手掛けたDJミックスをお届け。Special Edition programs are produced with guest DJ mix presentations.
---
プロデューサー&ホスト | PRODUCER & HOST
DWAYNE WAYNE
アシスタントホスト |CO-HOST
MAYA, MIDORI, MISAKO, DJ YAZ, DJ KAMIKAZE & VARIOUS OTHER GUESTS
ライセンス取得 Licensing for Broadcasting PRJ
Licensed by Hit Music Media Tokyo.
---
音源ソース/クレジット | Source or Music credit
BGM(セグメント末)- BGM FOR END OF SEGMENT
CYPRESS HILL – HOW COULD I JUST KILL A MAN
LORDS OF THE UNDERGROUND – CHIEF ROCKA
LORDS OF THE UNDERGROUND – FUNKY CHILD
MC SEARCH – BACK TO THE GRILL
PHARCYDE – PASSIN' ME BY
TRIBE CALLED QUEST – CAN I KICK IT
WU-TANG CLAN – M.E.T.H.O.D. MAN
BGM( プロモーション) – BGM FOR PROMOS
COCAINE TRAP REMIX
NTFO – ESPERANTZA
BGM(トークセット) – BGM FOR TALK-SETS
MODD – VISHAYA
TALIB KWELI & DEAD PREZ – SHARPSHOOTERS
BGM(クロージング) – BGM FOR CLOSING
ARIANA GRANDE – BOYFRIEND
CYPRESS HILL – INSANE IN THE MEMBRANEDR.
DRE – DEEP COVER
DRAKE – POUND CAKE
EPMD – SO WHAT CHA' SAYIN'
ERIC B & RAKIM – PAID IN FULL
JAHIEM – JUST IN CASE
NUBULA – SENDING MY LOVE
PHARCYDE – PASSIN' ME BY
VATO GONZALEZ – BUMP AND GRIND
---
Some materials used in this broadcast are provided courtesy of various media sources throughout the world located in the public and private domain, and will be listed as such under their respective general user licensing agreements.
News materials are provided courtesy of TMZ.com and AllAccess.com.
Music history 101 data is provided by Wikipedia.org
Music programming, and charting resources are courtesy of AllAccess.com
Radio edited audio files are provided by the Newmusicserver.com organization (licensed to radio personnel and DJs only).
Interview clips are provided courtesy of YouTube.com
Streaming services powered by Mixcloud.com
Ultra Japan is a trademark that appears courtesy of its perspective owners (Ultra Enterprises Inc. Miami Florida, USA).
---
All music and photos that appear on this site are the property of their rightful owners and appear at the courtesy of those owners.
---


#partyradiojapan
#interfm897
#radioNeo
#NiigataFM
#NaganoFM
#OsakaFM
#OkinawaFM
#YokohamaFM
#SendaiFM
#SapporoFM
#HappyFM
#FMHokkaido
#dance897
#jwave
#bayfm78
#FMIwate
#FMSendai
#FMAkita
#FMYamagata
#FMFukushima
#bayFM
#FMFuji
#FM長野
#FMFukui
#FMIshikawa
#FMToyama
#Radio80
#FMMie
#FMOkayama
#FMYamaguchi
#FMTokushima
#fmkagawa
#LoveFM
#FMFukuoka
#JoyFM
#FMKagoshima
#FMOkinawa
#FMCocolo
#FMKyoto
#FMShiga
#FMAomori
#FMYokohama
#FMIshikawa
#FMFukui
#NaganoFM
#ShizuokaFM
#FMAichi
#Zip-FM
#GifuFM
#FMShiga
#fmkochi
#FMCocolo
#HyogoFM
#OkayamaFM
#HiroshimaFM
#FMYamaguchi
#FMTokushima
#FMKagawa
#FMEhime
#FMKōchi
#KyūshūFM
#CrossFM
#FMSaga
#FMKumamoto
#FMNagasaki
#FMŌita
#FMMiyazaki
#FMKagoshima
#FMOkinawa
#Ichikawa FM
#FMToyohashi
#FMChupea
#FMFukuyama
#OnomichiFM